Kevin (a.k.a. ELVIS) has been a leading offensive threat the past 2 years, taking up where brother Jim (now at Springfield College) left off. A speedy runner and excellent stick handler, Kevin often brings the ball out of the defensive zone. He shows great variety shooting either the high hard one from the slot, or the quickie from around the goal. Kevin also was a leader on the soccer field and for the Spartans Varsity basketball team .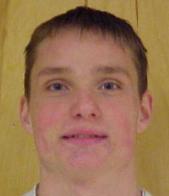 Ben, while one of the quieter guys on the team, has developed into a solid midfield player and has joined the group of many offensive minded Spartans this season.
Part of the Spartans "brother act", his brother Sam is a Jr. Midfielder.
Ben was a 3 year member of the Cross Country team at Somers.